WaluTec: perfect pool maintenance !

WaluTec products will help you to maintain your pool or spa thanks to a complete range of accessories, from construction with our Protect'R shelters to daily use, purification and cleaning the water line.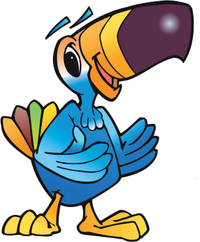 The Toucan range

All the maintenance products necessary to keep your pool in optimal condition and protect it over time. These easy-to-use products are the key tools for a clean and healthy pool area.



Easy Pool'gom
The large magic rubber wich is practical thanks to its easy-to-hold handle and adapted shape !



Pool'gom
The very effective magic rubber for cleaning the water line



Water lily
The fat absorbent which purifies and protects the water line



Net'skim
The universal skimmer prefilter which facilitates basket maintenance and preserves the pump



Pool'gom XL
The large multi-surface rubber that effectively cleans the wall, pool bottom and water line
Protect'R

Stop worrying about weather conditions and work under the shelter all year round! The Protect'R has been designed to allow construction work to continue without having to worry about bad weather. This modular design adapts to any pool type and shape.

Technical Specifications
Product 100% made in France
Made of 550g / m² PVC canvas Sizes
available: 3 m, 9 m and 12 m
Colour: white
Very good interior light
This inflatable construction shelter is the solution for your swimming pool construction !


Adjustable
Adaptable to all pool sizes thanks to its modular design as all the modules can be linked together!


Fast & easy
Quick and easy assembly and disassembly in just three steps: unroll, secure and inflate!


Resistant
Excellent resistance to bad weather, strong winds (over 100 km / h) and snow (45 kg / m²) if properly secured and inflated


All terrain
Space-saving and easy to transport

Adaptable to all types of terrain and all site setups